More Than Pizza & Beer
Yes, our handcrafted pizza and brews are our specialty, but we offer so much more!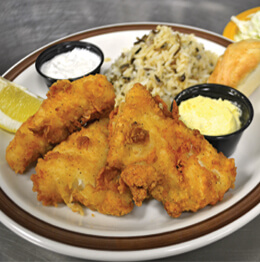 Friday Fish Fry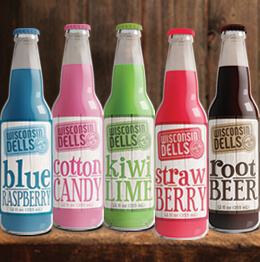 Handcrafted Sodas
Moosejaw Pizza & DELLS BREWING CO.
Locally owned, Moosejaw Pizza & Dells Brewing Co. is located in the heart of Wisconsin Dells. Moosejaw seats 600+ customers in 3 spacious levels. We specialize in fresh, piping-hot pizzas (with dough made fresh daily), plus comfort foods such as burgers, pasta, salads, sandwiches, entrees & kids' meals. With Moose Antlers to wear, 3 bars & a large arcade, we are a Family Favorite!
Breakfast- Like many businesses, Moosejaw is experiencing staff shortages. At this time, we have discontinued serving breakfast. Please know that we are actively hiring & have plans to start breakfast again when we can.
Wisconsin Dells' Only Brewpub features 12 Microbrews on Tap, plus we bottle & can our favorites on-site, so you can take home beer & soda!
Large Groups Welcome! Large groups, sports teams & extended families are always welcome! However, we don't take reservations here at Moosejaw, it's first come, first serve. If you're looking to book a private room for your group of 20 or more, check out the Group page for more information.